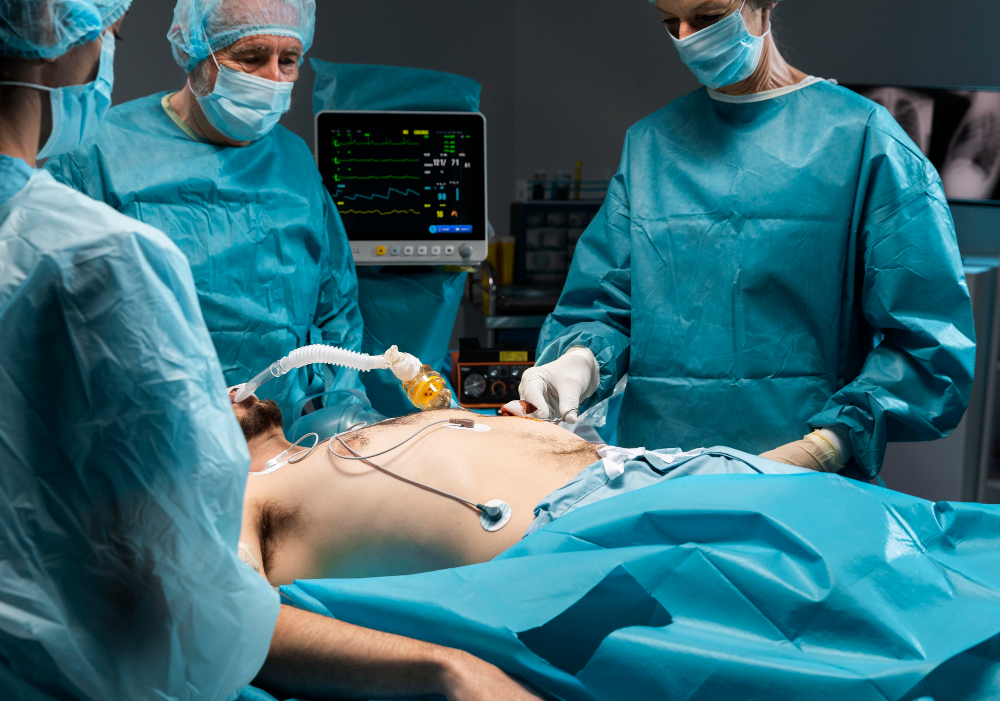 Laparoscopic Surgery
An exploratory procedure employing a laparoscope is called laparoscopy. Through one or two keyhole incisions, our surgeon Dr. Muthukumaran Gandhi examines your abdominal and pelvic cavities.
The less intrusive option for a laparotomy is this. It is typically performed for diagnostic purposes in order to search for issues that imaging tests have been unable to detect. During the procedure, the surgeon may collect tissue samples for a biopsy. During the laparoscopy, they could also be able to treat small issues, including removing growths or obstructions that they discover during the examination.
What is a laparoscopy?
A minimally invasive surgical procedure utilised in the abdomen and pelvis is called laparoscopic surgery. It employs a laparoscope to see inside your body without fully opening it up. A laparoscope is a thin, telescopic rod with a camera at the end. In contrast to open abdominal surgery, which requires a 6- to 12-inch incision, laparoscopic surgery only requires two to four tiny incisions, each no larger than half an inch. The others are for surgical tools, and one is for a camera. Keyhole surgery is another name for minimally invasive surgery that alludes to these tiny incisions.
Is laparoscopic surgery major surgery?
The terms "major surgery" and "minor surgery" don't have specific established definitions. Healthcare providers use them variably to describe how complicated and/or dangerous they feel one operation is compared to another, and to set expectations for the recovery period. If you ask them about laparoscopic surgery, you may get different answers depending on what kind of operation you're talking about and how extensive it is.
On the one hand, laparoscopic surgery is seen as minimally intrusive because of the small incisions and the protected organs. The procedures that can be performed laparoscopically also tend to be simpler. If a procedure proves to be more difficult than anticipated, it may not be possible to finish it laparoscopically and may need to switch to open surgery, which is major surgery.
On the other hand, laparoscopic procedures involve the removal of organs, and if you assume that any organ removal requires significant surgery, you are not mistaken. No matter how they are performed, these operations have inherent hazards that include bleeding, injury to surrounding organs, internal scarring, and others. The recuperation durations will be shortened and made easier with the laparoscopic procedure, but they are also frequent and have excellent success rates.
How should I prepare for my laparoscopic surgery?
You'll need to be ready for this in a few different ways because general anesthesia is typically used for laparoscopic surgeries. Prior to surgery, you should not eat or drink anything for roughly eight hours. This is done to stop anesthesia-related motion sickness. Additionally, you should make arrangements for transportation home after the treatment. Even while you'll probably be able to return home that day, the anesthesia may have left you feeling hazy. More detailed instructions regarding your drugs may be provided by your doctor.